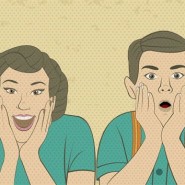 Most of the long-term trends for CIOs remain pretty consistent year after year. But in case there was anything worth remaining particularly vigilant for in the run up to Christmas, we asked a group of industry insiders the direct question: "What might surprise CIOs in Autumn 2015?"
The rise of machine learning
Alessandro Perilli, GM of Cloud Management at Red Hat
This Autumn, CIOs might be surprised by a wave of new companies and solutions based on Machine Learning technologies. The progress made by the human kind in understanding how the brain learns and predicts, and how to replicate that behaviour through artificial intelligence, has been enormous in last few years. I believe we are about to see machine learning algorithms solving old problems in a completely new and dramatically more accurate way, from incident management to adaptive web design.
A truly disruptive digital assistant
Rorie Devine Interim CTO/Growth Hacker of Team CXO
We hope and expect an iPhone 6S running iOS 9 will launch in September. An iPhone 7 announcement would be a surprise. The big change/opportunity for app developers we get might be Siri attempting to become your proactive digital assistant. If they nail it I'm sure it will be the start of a much enriched experience, but they have to avoid launching some sort of mobile Microsoft Clippy.
The new EU Data Protection law
David Juitt, chief security architect at Ipswitch
New EU Data Protection law, the General Data Protection Regulation will be a surprise for many. In a recent survey of IT Professionals on their attitudes towards the new regulation, we discovered that almost one fifth of respondents still have no idea whether it will impact their business, despite citing that they do store and process personal data. The new regulation is designed to align data protection law across EU member countries and is due to be passed as law in late 2015. Non-compliance will result in severe penalties… so a surprise with a sting in its tail.
The security threats CIOs miss
Dr Guy Bunker, SVP at Clearswift
Firstly, the number of phishing/malware kits are increasing – enabling less sophisticated threat actors to carry out increasingly sophisticated attacks. Some of the groups of people who are increasingly using this are extremists and people with grudges. For these groups it is not necessarily about stealing information for financial gain, but instead for reputational damage and disruption. Sony, last year, was a good example of this. CIOs should look at where these types of attack can occur and how they can best mitigate the risk.
Secondly, beware of a more sustained attack – imagine that your customer database is compromised… but instead of the contents being stolen, it is slowly corrupted. Every week, one digit on 5% of the telephone numbers changes… or a letter is changed from their name… or their title is changed… Would you know? What would you do? CIOs should prepare for more of these damaging but harder to spot attacks
Cloud security problems never go away
Gareth Johnson, CEO of Crayon UK
What might surprise some CIOs is that despite all the work they've done to protect assets and future-proof businesses by moving IT estates to a hybrid cloud environment, there are still significant risks being posed by staff storing data on non-secure cloud services outside the corporate firewall.
Always beware of silly gimmicks…
Neil Kinson, VP EMEA at Redwood Software
As CIOs begin to decide their investment priorities for the New Year, a thorough evaluation of business processes is necessary. From a business perspective, it is always important to be aware of new tools or gadgets being hailed as revolutionary. However, when organisations are looking to invest in game-changing tools that promise superior efficiency and usability for 2016 and beyond, understanding which technology will deliver the best business results is a necessity.
The real winners won't just be companies that implement new technologies simply because they are in fashion. CIOs know that real success is all about business results—not fickle trends.
But stay tuned to the speed of innovation
Ian Tomlinson, CEO of Cybertill
One issue which may surprise CIOs is the speed at which technology evolves, which in turn can make current systems redundant. The challenge for CIOs therefore is to implement newer technology which will have the least disruption on the existing IT infrastructure but maintains data integrity.